Page 6 - Cyber Catalog
P. 6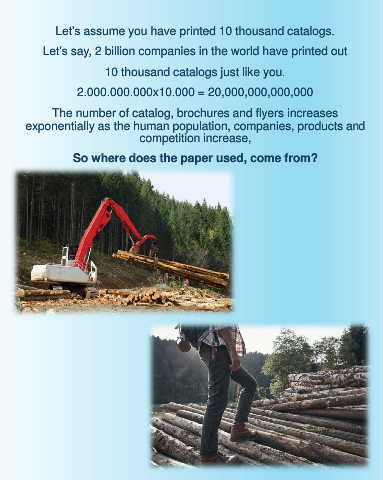 Let's assume you have printed 10 thousand catalogs.

           Let's say, 2 billion companies in the world have printed out

                          10 thousand catalogs just like you.

                   2.000.000.000x10.000 = 20,000,000,000,000

             The number of catalog, brochures and flyers increases
       exponentially as the human population, companies, products and
                                  competition increase,
                  So where does the paper used, come from?